100 Years of Progress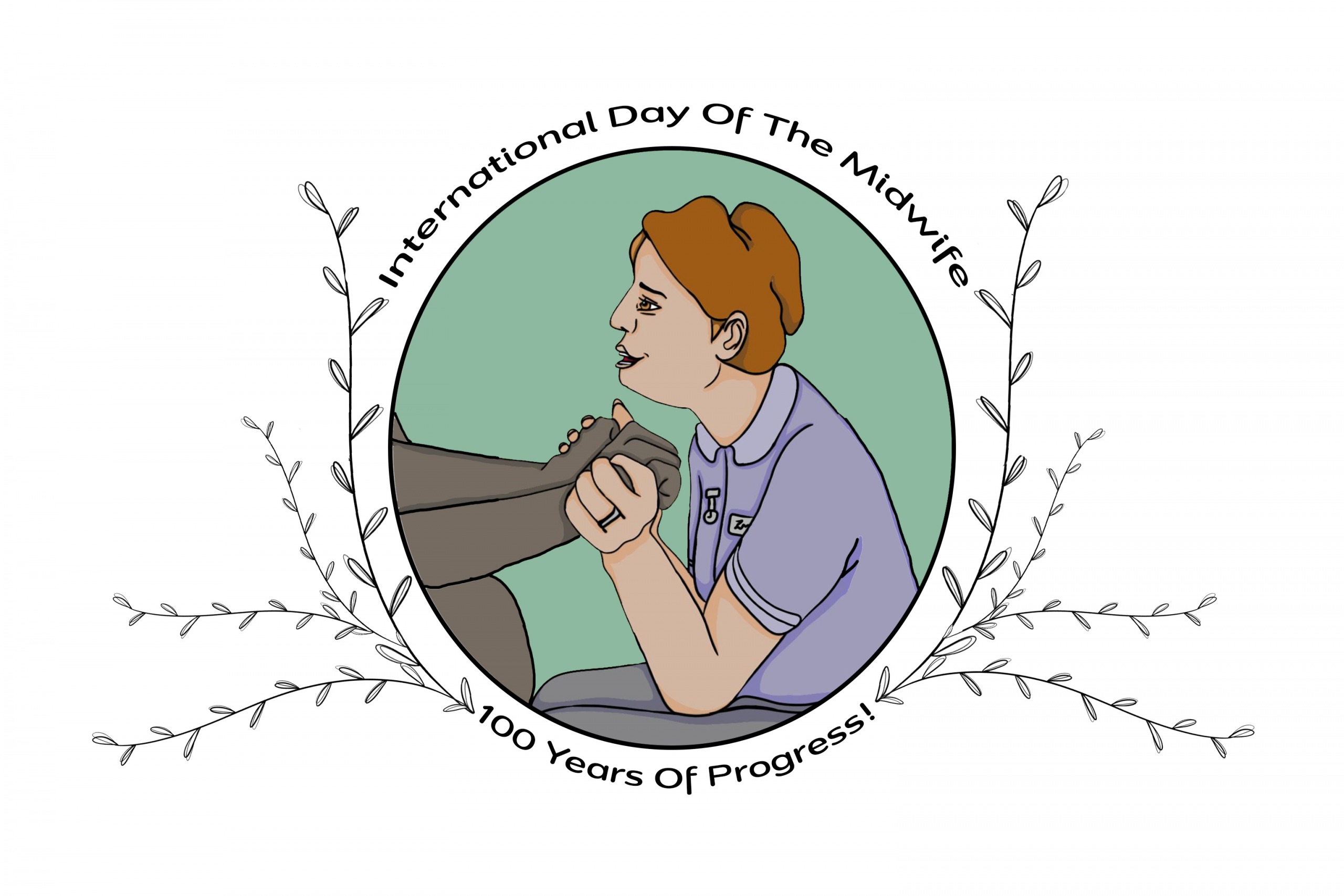 Today is International Day of the Midwife (IDM) 2022 – a day of global recognition to celebrate and honor our wonderful profession in all its glory around the world. A day to reflect on the current and historical issues affecting the world of Midwifery today.
The theme for this year's day of celebration is '100 Years of Progress', so for our IDM article this year, we thought we'd take a look at how far we've come over the last 100 years of Midwifery, and see where we stand in today's modern day maternity service.
Midwifery as a profession has come a long way over the last century. We've taken leaps and bounds in terms of our recognition and status as a medical profession, as well as the medical advances we've seen in healthcare to improve both maternal and neonatal outcomes.
The 1902 Midwives Act created the Central Midwives Board (CMB). This was the first time in Britain that Midwifery had been legally recognized. Prior to this Act, women were often supported by 'lay' Midwives without any formal training. Women would have been attended by local women who gained their experience by watching and supporting other women giving birth in their communities. The Act enabled these lay Midwives to continue practicing, but by 1910 lay midwives were only legally able to attend births under the supervision of a qualified Midwife or Physician.
The CMB was established to regulate and 'set the rules' and expectations for Midwives. This laid out the sphere of practice for Midwives-similar to as it stands today (antenatal, labour and birth and postnatal care). However the board had no actual Midwife members and was chaired by an Obstetrician. It was only in 1920, that this was deemed no longer acceptable. Although Midwifery as a profession was made legitimate by the Board, it was still largely controlled by other professional groups. In the 1920's Midwives were typically only used by those families who could not afford the care of a doctor, and were seen as 'lower class' in comparison.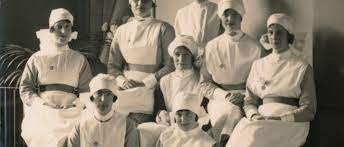 In 1936 the Local Supervising Authorities in England and Wales became responsible for providing a salaried domiciliary Midwifery service, meaning for the first time in their history, Midwives would receive a regular income, planned time off and an organized pattern of working, for supporting women in their homes.
A decade later the National Health Service Act (1946) provided free access to Doctors and Midwives for all women, and in 1948 the NHS opened its gleaming doors to the public. Whilst this provided a free service for all, it changed the face of Midwifery, and took childbirth out of the hands of women, and into the hands of male Doctors. We took childbirth out of our communities and homes, and into the sterile world of the hospital. This was a time when GP's began to see women throughout pregnancy in order to gain the fee available to them from the NHS. However, they weren't required to attend the birth to gain the fee, so Midwives usually attended, often having never met the woman beforehand. Here lies the beginning of our current continuity of care issues.
It wasn't until 1973 that a Midwife was appointed as the Chair of the CMB, however this didn't last long as the CMB was ended by the Nurses, Midwives & Health Visitors Act 1979. This moved the control of Midwifery from Doctors and now to Nurses. In order to try and preserve Midwifery as a profession, rather than it being lumped into the general Nursing agenda, the UKCC (United Kingdom Central Council) was established. However, the Nursing Committee was not autonomous and was still controlled by Nurses, and little has changed since the Nursing & Midwifery Council was established in 2002.
Undoubtedly, we have seen huge medical advances, with the use of antibiotics and particularly in the care of premature babies, and the prevention of premature birth. Globally the number of neonatal deaths has more than halved in the last 30 years, between 1990-2019, which is incredible-but there is still much work to be done.
Over the last 100 years, not only have we seen great change in our legislation and regulation as a Midwifery profession, but there have also been significant changes in the pattern of the care that we provide.
The advent of the NHS switched the norm for birth. Where home birth was considered the norm, nowadays over 95% of births take place in the hospital. Increased hospital rates have been supported by various Government backed reports as far back as the 1950's, where the Cranbrook Report (1956) recommended 70% hospital birth, and the Peel Report (1970) recommended 100% hospital birth!
The 1960's and 70's saw a huge rise in medical intervention such as the introduction of induction of labour, Syntocinon use for labour augmentation, electronic fetal monitoring as well as the use of routine episiotomies for all. The 1980's saw the regular and routine use of ultrasound technology, not just for high-risk pregnancies, but for the majority. The number of Obstetricians that were employed within maternity services increased also, further impacting the role of the Midwife within the service, and the model of care that was being provided.
The medical model of care and the increased reliance on technology use within the maternity system, largely followed the pattern of change from the U.S, where intervention was the norm. The medical model of care treats the birthing person as something that is 'broken' and in need of 'fixing', instead of viewing birth as a normal physiological process, which is the philosophy Midwives are trained in.
By the 1980's only 1% of births were taking place in the home.
However, a huge step for Midwifery occurred in the 90's where in 1993, Changing Childbirth was published, which finally recognized Midwives as being the ideal supporters in birth for normal childbirth. This paved the way for a shift in attitudes towards birth and the way in which care was provided. The document emphasized choice, continuity for women, and switched the power dynamics, giving women the opportunity to play an active role in their maternity care.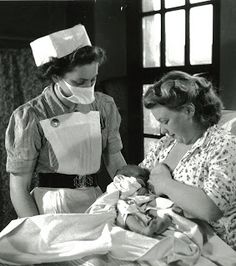 However, despite the knowledge that Midwives are in the best position to be able to support normal physiological birth, and research proving that continuity of care models provide significant benefits for mothers and babies, little consistent change has been implemented and adopted to support this.
We are all aware just how much strain has been put on our health systems over the last couple of years since Covid-19 reared it's ugly head, and that has done little to help our current Midwifery crisis. We are now at a point where we have a shortfall of 900, 000 Midwives globally, which represents a third of the required international Midwifery workforce. In the UK Midwives are leaving the profession faster than we can recruit new midwives to replace them. It's all very well the Government promising funding to train X number of new Midwives, but if we can't keep the ones we already have, it's like trying to fill a bathtub with the plug out.
But it's not all doom and gloom though. The rise of technology has its advantages, we just need to know how to utilize it appropriately. In recent years the Government has invested a significant amount of money into the digitalization of services, to modernize the NHS to make it fit for the modern, diverse and dynamic population in which it serves.
One thing we're really proud of at The Real Birth Company, is that we've teamed up with a number of Digital Maternity Notes providers, to help achieve identified goals within the NHS Long Term Plan. These goals will be achieved by incorporating our Real Birth Digital Programme into women's digital notes.
We believe that accessible antenatal education is vital for pregnant people to make informed decisions about their care. Providing antenatal education in a digital format allows people to more easily access evidence-based information, allowing them to process the information more easily, to access it in their own time, and to empower them to ask questions and make informed decisions about their care.
Another exciting aspect to our digital programme is that it is accessible for women who do not speak English as their first language. The Real Birth Digital Programme has so far been translated into Welsh, Polish, Portuguese, Urdu, Tamil and Arabic, with more languages on the horizon. Women are able to select their chosen language and access the entire Real Birth Digital Programme in their chosen language, in both audio and written format. To ensure authenticity, the programme has been translated by Midwives, Doulas and Doctors where it is their first spoken language.
We know from the latest MBRRACE Report 2021 that racial health disparities do exist within our maternity systems. There is a continued gap between mortality rates for women from Black, Asian, Mixed and White ethnicity groups. The report concluded that women from Black ethnic groups were 4 times more likely to die, than women from White ethnic groups. With women from Asian or Mixed ethnicity groups 2 times more likely to die than women from White ethnic groups. Ethnic disparities in health outcomes have been shown to exist despite socioeconomic factors and other demographic variables-meaning we cannot blame poor health outcomes for these groups on socioeconomic status, we need to delve a little deeper below the surface.
Over the last 10 years the rate of stillbirth is the lowest it has ever been, and neonatal mortality rate is down by 20%. We have also seen reduced rates in the neonatal death rate and maternal morbidity. However, for some groups these figures have not changed. For Black African and Black Caribbean women, there have been no improvements in rates for these women and their babies.
We have seen similar figures from UKOSS data in relation to the Covid-19 pandemic. If you're Black and pregnant, you are 8 times more likely to be hospitalised from Covid-19. If you're Asian and pregnant, you are 4 times more likely to be hospitalised from Covid-19. 55% of pregnant women admitted to hospital with Covid-19 were from a Black, Asian or other minority ethnic background.
These are stark unacceptable figures, and as a system we need to do better to provide a service that is non-biased, non-judgemental, fair and accessible to all those who use it; regardless of race or ethnicity.
By offering our Digital Programme in different languages, The Real Birth Company is taking tangible steps to help address health inequalities within Maternity. Improving access to evidence based antenatal education for non-English speakers who are often unintentionally overlooked, is vital in helping to improve both maternal and neonatal outcomes for these women and their babies. The time is now to make change. We need change more than ever to improve the quality of service the NHS and other maternity providers can offer. The Real Birth Company is proud to be part of this change. There are really exciting times ahead.
Midwifery has come a long way in the last 100 years. I wonder what legacy today's Midwives will leave for the next generations of Midwives to come, and where Midwifery will take us over the next 100 years?