August signifies World Breastfeeding Week (1st-7th August), an annual event celebrated across numerous countries to generate public awareness and support for breastfeeding. However, you may be less aware that as we approach the end of August, we also come together to celebrate the 10th annual Black Breastfeeding Week (25th-31st August).
Optimal breastfeeding is vital to the health and wellbeing of women and children and is the optimal first food for all infants. However breastfeeding rates in the UK are among the lowest in the world. 8 out of 10 (80%) women in the UK stop their breastfeeding journey before they want to, and only 1% of women are still exclusively breastfeeding at 6 months, as recommended by the World Health Organization (WHO).
So, with breastfeeding rates across all women in the UK low, why do we need a specific Black breastfeeding awareness week, I hear you ask?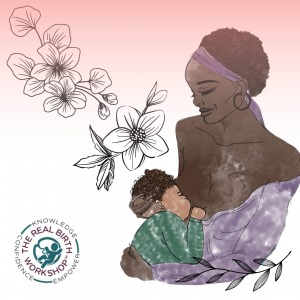 The Problem
We know that some breastfeeding challenges are universal, regardless of race, but Black women must face some unique cultural and historical barriers when attempting to breastfeed.
Black Breastfeeding Week was founded in 2013 in the United States, to help address decades of racial disparity in breastfeeding rates. Although rates have improved in recent years, data shows that the number of Black women breastfeeding is still significantly lower than the number of White women who breastfeed (58% vs 75%), and that the duration in which Black women feed their babies is also less too.
Breastfeeding is an important public health issue within Black communities, as Black women and families continue to experience poor maternal and infant health outcomes, including higher incidence of preterm birth, low birth weight, maternal mortality and morbidity, infant mortality and low breastfeeding rates.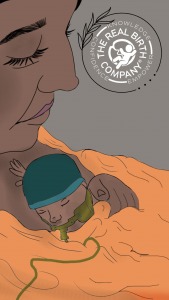 Black babies across the world are dying at twice the rate of White babies due to a disproportionate number being born too early, too small and too sick. These are precisely the babies who need the protective nutritional benefits of breastmilk the most. Breast milk is easy to digest, making it perfect for underdeveloped digestive systems, and has been proven to reduce the risk of necrolitis, a leading cause of death among preterm infants. For a large percentage of Black infants, access to breastmilk can literally be a matter of life or death.
It's well documented that breastfeeding reduces rates of respiratory infections, type II diabetes, asthma, sudden infant death syndrome (SIDS) and obesity in those individuals who are breastfed. Black women also experience higher rates of cardiovascular disease, type II diabetes, and certain reproductive cancers which breastfeeding can help to reduce. Cardiovascular disease and postpartum haemorrhage are leading causes of maternal mortality and morbidity, therefore increasing breastfeeding rates among Black women can potentially save their lives as well as their baby's.
Racial inequalities are indisputable; these are undeniably, unacceptable figures. However, it's thought that increasing breastfeeding rates amongst Black women, could decrease infant mortality rates by as much as 50%!
This is why we need a Black Breastfeeding Week. Black breastfeeding matters. These aren't just numbers. There are real people and real families behind these statistics, leaving gaping holes that are devastating Black communities. Understanding the reason why change is needed is the first step to addressing change.
Factors influencing breastfeeding in Black communities
Many EMBBRACE reports highlight that racial health disparities exist within our maternity systems. The report concluded that women from Black ethnic groups were 4 times more likely than White women to die during pregnancy, labour or postpartum, and twice as likely to have their babies die in the womb or soon after birth. They're also at increased risk of readmission to hospital in the first 6 weeks after birth.
Ethnic disparities in health outcomes have been shown to exist despite socioeconomic factors and other demographic variables. Research is clear that we cannot blame poor health outcomes for these groups on socioeconomic status. We need to stop blaming Black and Brown women and stop focusing on Black and Brown bodies as being the problem for breastfeeding outcomes. We need to delve deeper below the surface to uncover the real truth. We need to look at systematic and historical factors rather than individual choice, to truly understand the low rates of breastfeeding within these communities. Governments and NHS Initiatives must recognise the role racism plays in the worst outcomes and experiences of Black, Brown and mixed ethnicity women and birthing people. This is an urgent human rights issue which needs addressing.
"It's racism, not race that puts Black women at risk" ~ Dr Joia Crear Perry
We need to understand the historical context of breastfeeding, where enslaved Black women were forced and exploited to provide breastmilk to their slave owner's children, often to the detriment of their own. Breastfeeding was seen as something that was beneath wealthy White women, which dehumanised and devalued Black women and their babies, creating a dysfunctional experience of motherhood. Slave mothers lived with a constant fear of separation from their own children, creating familial trauma beyond our comprehension.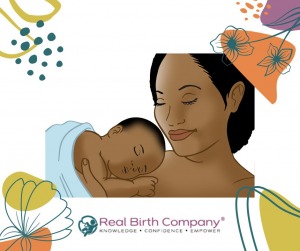 We need to consider that historical and generational trauma stemming back to slave times is possibly still impacting Black mothers today. Negative associations with breastfeeding still live on through the older generations in Black communities. Research shows us that Black women are more likely to seek breastfeeding support from family members such as mothers and grandmothers, due to their highly influential matriarchal role and valued experience within the family. Black women are therefore less likely to seek health support from lactation professionals. Mothers and grandmothers are likely to pass on a cultural legacy of viewing breastfeeding as something Black women were forced to do for others, leaving Black women with a lack of multi-generational support, and the potential for misinformation regarding breastfeeding.
We also need to acknowledge that the lactation field is a predominantly White profession. A lack of diversity amongst professionals, role models and images, further perpetuates the myth that Black women do not breastfeed. The lack of diversity within the profession leads to the possibility that many professionals are not culturally competent or are insensitive to the complex cultural barriers Black women face. We need more Black Midwives, Lactation Consultants, IBCLCs (International Board of Certified Lactation Consultants) and peer supporters to demonstrate to the women that we serve, that breastfeeding is for them too.
"We cannot address disparity, if we represent a gaping disparity ourselves", Kimberly Sears Allers
Finally, we need to trust, support, and listen to Black women to effectively increase health equity. We need a different dialogue when it comes to supporting Black mothers. Applying the same thinking and logic simply will not work. We need a different approach if we want a different outcome.
We need to commit to learning from Black communities, educating professionals and amplifying Black voices to ensure they are heard. Until society is truly inclusive, we cannot close our eyes to our differences, as this inadvertently erases the history and lived experience so many have endured. We need to do more to lift the voices of those who are not heard.
As a BAME Midwife, a bi-racial woman and mother to a Black son, I feel compelled to disrupt this narrative.
Birth is just the beginning. The decisions we make in pregnancy, birth and in early motherhood provide a unique window of opportunity to lay the foundations of life, and shape the future health of our children and our children's children. This window must not be devalued, underestimated or undermined. The emotional bonds between mothers and their babies are critical in determining developmental outcomes, and this begins in pregnancy. We carry the experience of birth in our hearts, which goes far beyond the birth of our babies. We carry our experiences in the way we hold and bond with our babies, the way we react to them and parent them. We are literally shaping their very existence, foundations, personalities, coping mechanisms and survival techniques, the way they trust others and interact with the world, and the way they will nurture their own children.
We owe it to the families who put their trust in us, to get this right.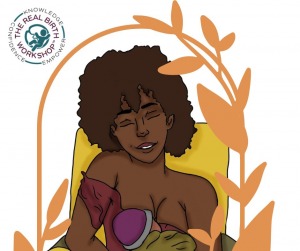 Breastfeeding protects the health of women, infants, and children throughout life. Although improvements have been made over the last decade, we need to do more to advance racial equity and raise awareness as to why inclusivity is important. We need to highlight the benefits of breastfeeding for all mothers and babies, and to recognise breast milk as the first preventative medicine. We need to raise awareness of the rights to breastfeed in public and to pump in the workplace. We need to properly fund black-led community organisations and research and continue to support efforts that call for greater diversity within the breastfeeding and lactation workforce to achieve breastfeeding equity, and ultimately justice.
In order to achieve all of this, we need to trust, support, and listen to Black women.