About Us
WHAT WE DO
The Real Birth Company is based in Herefordshire, we are passionate and committed to promoting understanding of birth and choice. We are very proud of our nationally accredited training programme for Midwives and our Antenatal Programme for women and their birth partners.
Established in 2017 by Zoe Wright, a registered practicing midwife specialising in antenatal education and birth trauma, the Real Birth Company is working towards the training and development of antenatal education and teachers in the UK and across the globe.
The Real Birth Workshop is currently taught and available in England, Wales, Scotland, Northern Ireland, Ireland, India and United Arab Emirates.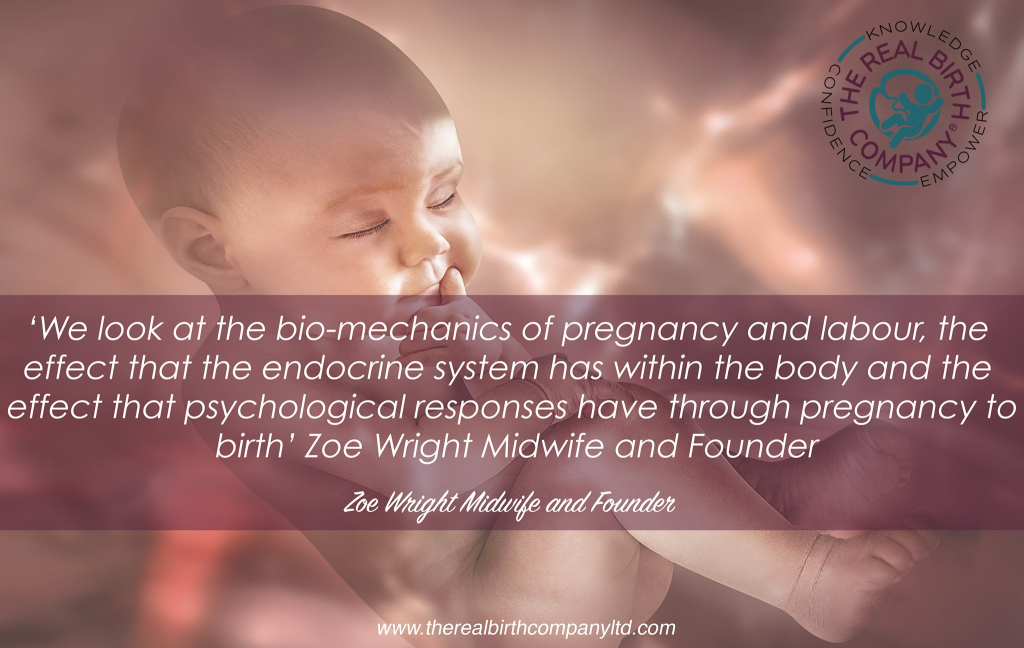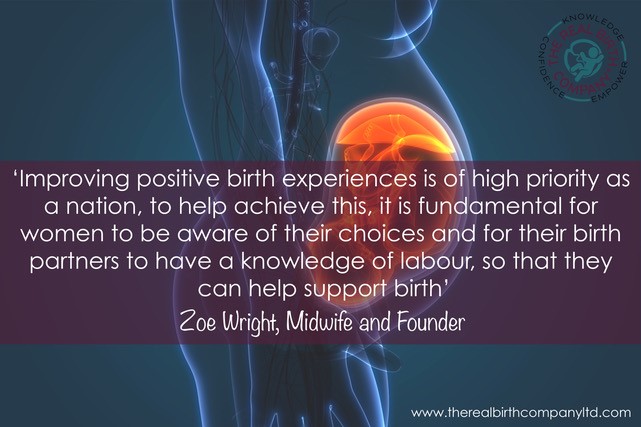 Our objective is to support women who access all maternity services and the midwives, doulas and antenatal teachers who support them. 
WE DO THIS BY…
…providing evidence based and holistic information that is factual, open and offers choice. Alongside and complimenting this programme we have created the first multi-lingual antenatal digital birth physiology workshop which supports our use of non- threatening language, factual information and positive birth message helping to normalise birth and reduce fear for women of all nationalities and backgrounds.
Our Ethos
Fear of birth is very common. Our goal is to help women and their birth partners feel relaxed, and even excited, about the birth process.
We believe that every expecting parent should be able to access positive birth information and guidance. Our antenatal class is designed to do exactly that.

We want every birth experience to be positive no matter what birth choices are being made.
….To do this we believe that confident, skilled and passionate teachers are the key.
Our unique antenatal class is called The Real Birth Workshop. This antenatal class is designed to support and empower women through the incredible journey of pregnancy and birth. Knowledge about our bodies and how we birth our babies can help to visualise the stages of birth during labour. Feeling empowered and knowledgeable can build confidence and help people feel more relaxed about birth and supporting someone in labour.
To help share the Real Birth Workshop with women and their birth partners, we train midwives, doulas and other birth professionals in the Real Birth Programme.
The Real Birth Company has a good national reputation for bringing balanced evidence together with the holistic needs of women at the heart of its teaching. It has a good reputation for offering high standard antenatal education that assists women understand in a simple and easily comprehensible way, the bio-mechanics of labour, the interaction of the endocrine system in pregnancy and ultimately labour, into the postnatal period and the physiological responses that occur during pregnancy and birth.
We also have a great reputation and great feedback from birth partners regarding the depth of knowledge that it is provided to help them support their partners in labour. This is a great support to women and also midwives caring for them in labour.
Our strategy of always maintaining a high standard of relevant evidence, means that women are always receiving information in line with the National Guidelines. To do this, we update our programme and teachers each time updates and new evidence is released that may affect thoughts surrounding birth physiology or care.
To reach as many women as we can, we have developed two ways of imparting this information. Firstly, through our face to face taught classes and secondly through our online multi-lingual e-learning antenatal education programme.
It was clear to us that we needed somewhere relaxing to complement our positive birth ethos. That was when The Real Birth Studio was born. The Studio is where a lot of the magic happens! We run courses, classes and support groups from here.

The Real Birth Teachers are the heart of our work, we want to support teachers as much as we can, so they can support the women in the areas they work in confidently. If you would like to know more about our training courses, both face to face and virtual training sessions, please click the find out more button below.