OUR NATIONALLY AWARDED DIGITAL BIRTH COURSE
Our Digital Pack – Empowering Antenatal Education
THE JOURNEY HAS STARTED AND YOU ARE IN CHARGE
The Real Birth Programme has been specially designed over 10 years by a Registered Midwife and Antenatal Education Specialist, with years of experience supporting women in labour and helping women prepare for birth. Our goal is to help you understand your body and your baby's journey in labour at your leisure!
The Real Birth Programme Digital Pack is a fully comprehensive course for £37.95 you get:
✔   7 hours of the most comprehensive birth information available in the UK.
✔   With 9 courses divided into short and comprehensive sections, you can choose to read or listen to any section.
✔   Our videos have been created by hand to show you non-scary videos of what happens as your baby is born.
✔   Real Birth Videos and videos of massage techniques used with breathing techniques, used by labouring women, and reported as being most helpful.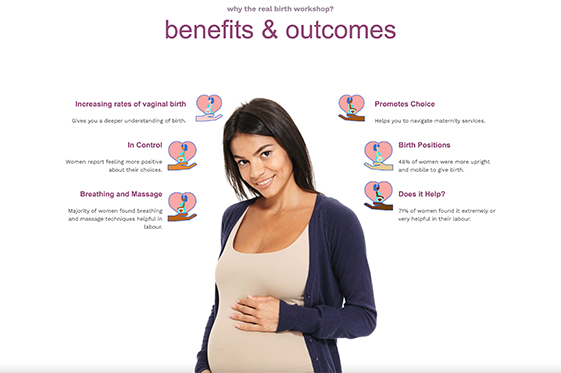 ✔   Our specialist birth planning tool – to support you all the way through birth even if changes happen or are recommended.
✔  PDF Downloadable and audio breathing techniques for labour and giving birth.
✔   PDF downloadable guides on Giving Birth, Being a Birth Support and Getting Feeding off to a good start.
Learn more about your birth!