2022 has got off to a flying start for the Real Birth Company, as we have seen our Programme being implemented in increasing numbers of NHS Trusts up and down the UK, from Dundee to Margate!  More and more NHS Trusts are now recognising the value of implementing a digital antenatal birth preparation tool to support not just the women and families they care for, but also the midwives and birth professionals supporting them. We have now worked with 32 hospitals, 20 Government funded organisations and 1 private health care organisation. Not to mention our 2 (soon to be 3, with inquiries from a fourth) international hospitals in Malta and Sweden – which is fantastic, but we know we still have a long way to go!
In the current maternity care crisis as we begin to turn the corner on Covid, various organisations are evaluating their current antenatal care provision. This is providing an opportunity for many Trusts to make positive changes for the families they look after. This brings the potential for a more proactive, modernised approach to maternity education, resources and support.
Many organisations are looking at ways to reintroduce formal antenatal classes, others are looking to implement digital technologies to redesign services, whilst others are looking at ways to maximise and improve personalisation of care and choice offered to women and families.
You may be reading this and wondering if The Real Birth Programme is right for you in your Trust. The Programme can help address and support all of these areas which we will discuss below.
How does The Real Birth Programme fit into the NHS long term plan?
As part of the NHS Long Term Plan that began in 2019, the Government has pledged to invest a substantial amount of money into uplifting primary medical and community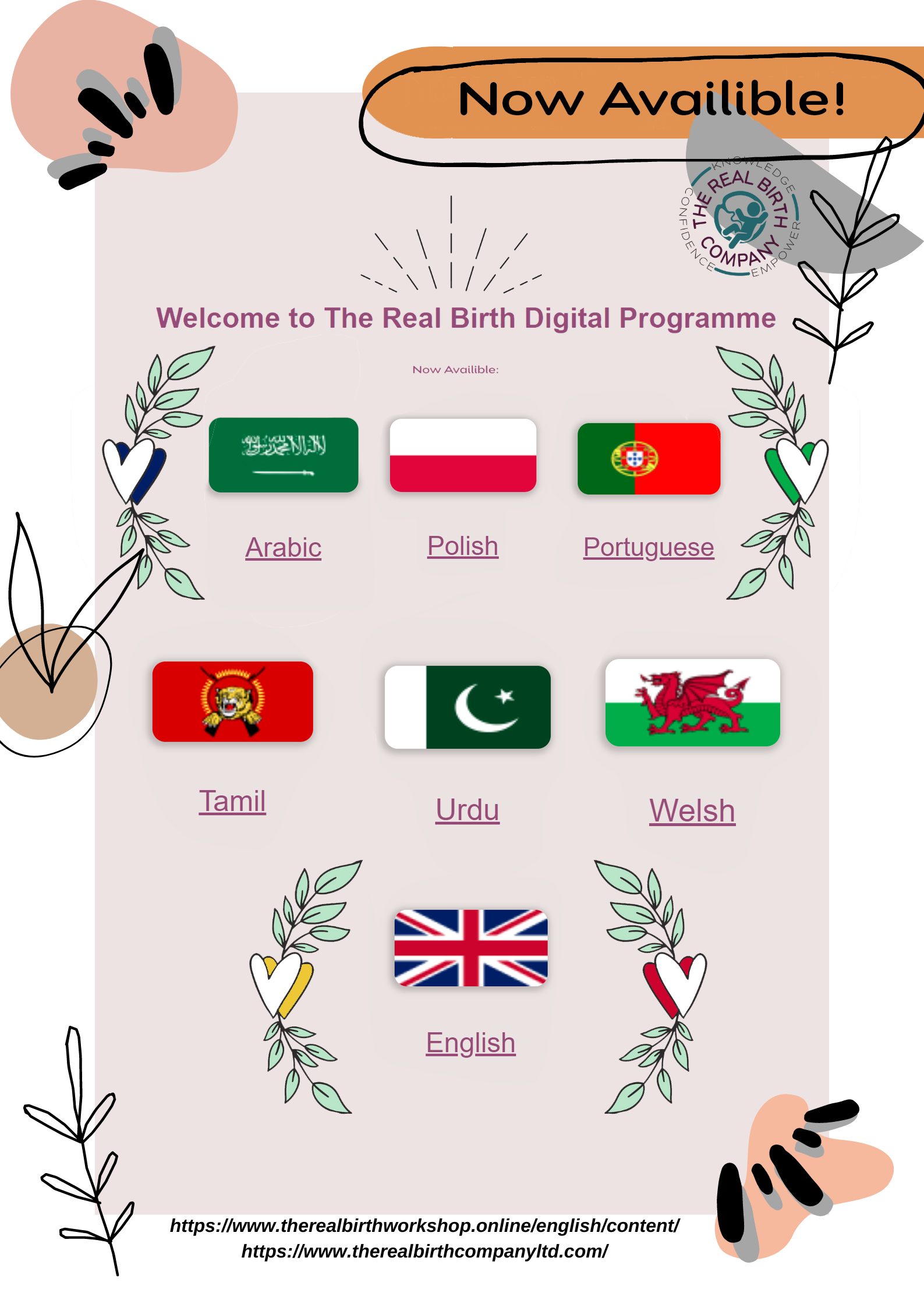 health services to modernise the service and meet the needs of a changing population. Within the NHS Plan, specific clinical priority areas were set out, chosen for their impact on the general population's health, with Maternity and Neonatal services being one of them.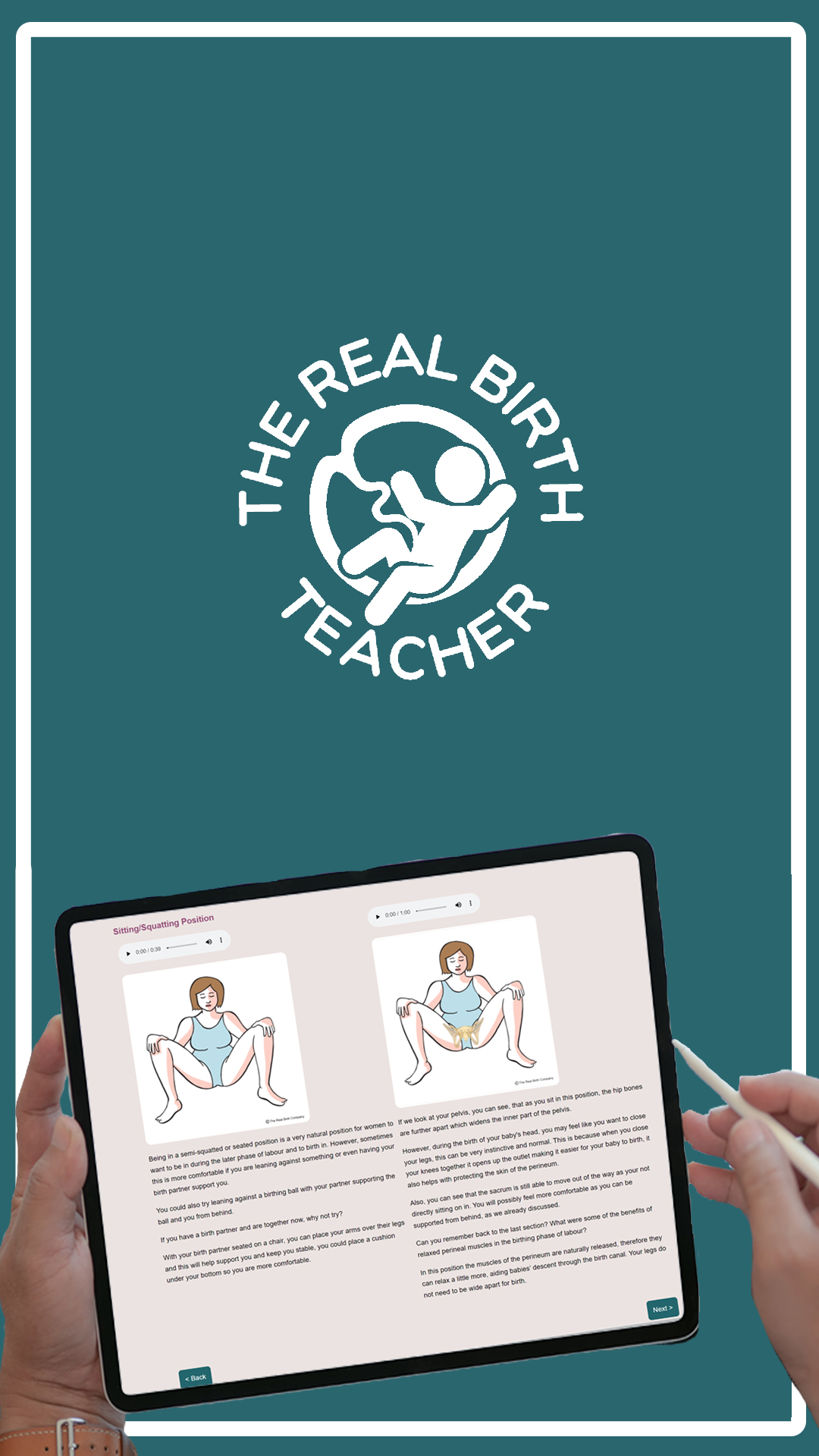 The Real Birth Programme to help reduce health inequalities
The Real Birth Company has created the first multi-lingual antenatal digital Programme which supports the use of non-threatening language, information imparted with a positive birth message, which helps to reduce fear and normalise birth for women and birthing people of all nationalities and backgrounds.
We strongly believe that access to high quality antenatal education should not just be for those who can afford it. Antenatal education should be available to everyone, regardless of socio-economic status, geographical location, level of education, disability, sexuality, age, religion, nationality, or ethnic background. Our core principles, match the 3 core principles the NHS was founded on.
3 founding principles of the NHS
To meet the needs of everyone
Free at the point of delivery
Based on clinical need, not on the ability to pay
For these reasons The Real Birth Company is creating partnerships with NHS Trusts, so that as many women as possible can receive the high quality antenatal education they deserve. The Programme will be accessed via their digital maternity health records, in alignment with the NHS Long Term Plan.
Who is The Real Birth Programme for?
How does The Real Birth Programme support women and families?
The vision from the Better Births Maternity Review is for all maternity services across England to become safer, kinder, more professional, more family-centred with a greater level of personalisation of care; where every birthing person has access to information to enable them to make informed decisions about their care. We believe we have designed our Programme to do just that.
The Programme can be easily accessed via a woman's digital maternity records, or via a specialised QR code created for each Trust if digital records have not yet been implemented. This makes it easy and convenient for women and their partners to access information at a time that suits them on any laptop or handheld device.
Once accessed women can set up an account to access our one-of-a-kind Programme in their chosen language. The programme has been human translated into 7 different languages at present, with more in development. Digital access to our multi-lingual platform ensures that women from all nationalities and backgrounds can access the same level of high quality antenatal education, without the usual language barriers, helping to address health inequalities.
The Real Birth Programme to support preceptee midwives
The Royal College of Midwives (RCM) believe that newly qualified midwives benefit from the knowledge of experienced midwives in the form of a structured preceptorship programme during their first year of practice. This period of extended support usually lasts a year, and on completion moves them from a band 5 to a band 6 midwife.
Whilst new midwives are competent to practice at the point of qualification, the preceptorship period supports their transition from student midwife to an accountable midwife who can work confidently within the Nursing and Midwifery Council (NMC) Code.
This period aims to build resilience, develop confidence, and refine skills, values and behaviours. Successful preceptorship supports the transition for newly qualified staff, reducing rising levels of stress, absence and burnout.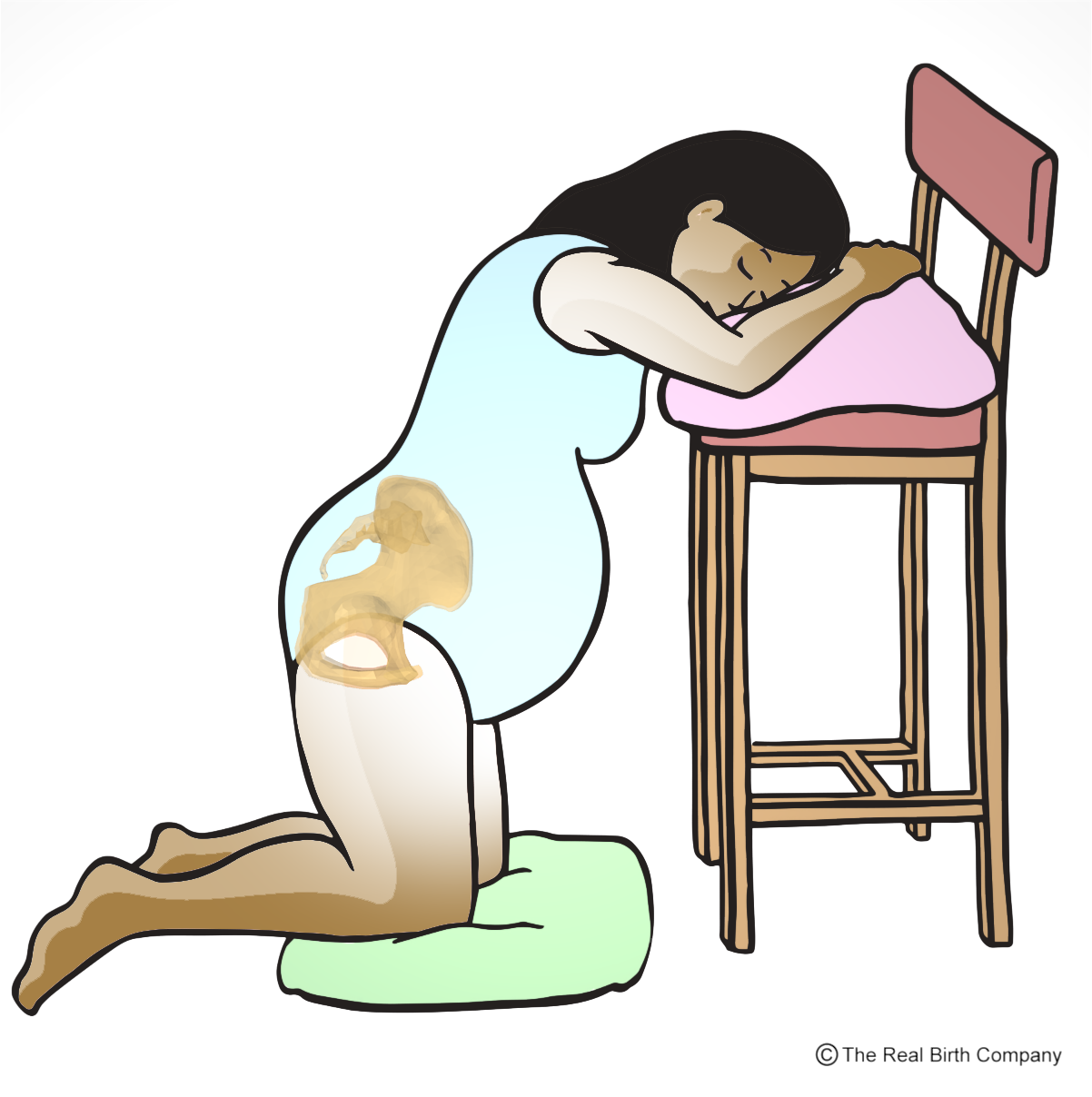 Adequate support during the first year post-qualification is vital, as this period can be stressful and overwhelming for many. As we know, midwifery as a profession can be emotionally, physically and mentally demanding. If we can't provide adequate support to newly qualified midwives, they'll leave the profession before their careers have really begun, adding to the ever-increasing staffing crisis. Within the profession we are currently seeing an ageing workforce with more midwives of a retiring age than embarking on their career. Support for new midwives is essential for midwifery retention.
Last year the Royal College of Midwives (RCM) published the results of its annual member experiences of work survey. Worryingly, the highest levels of dissatisfaction come from those midwives who have spent 5 years or less working within the NHS.
The Real Birth Programme can be used to consolidate learning during the preceptorship period. As one preceptee midwife explains after attending their Real Birth training. The course helps 'bridge the gap between information learnt at university and practice in the hospital'. The Programme will help bring newly qualified midwives back to the core of their training and role in promoting normal physiology of birth, and the basis of being a midwife and being 'with women', as our title suggests.
Over the years we have worked with lots of newly qualified midwives, and they've all enjoyed re-visiting birth physiology!  For many, they cover things with us, that have not been explained like this before during their training. All our Real Birth Trainers enjoy witnessing the moment in training, when something is suddenly understood – "it's very much a light bulb moment! These moments are priceless, as you know the midwife will remember it and it'll help their daily practice, which in turn will help birthing women for many years to follow" explains Zoe, Real Birth Founder & Director.
Training preceptor midwives just before they start, or within their first year, will help develop and enhance their skills of discussing birth preparation and choices in a way that will positively impact their daily practice. It helps consolidate the physiology and biomechanics of birth whilst layering in the endocrine (hormonal) system.
What if our midwives don't have a specific passion for teaching antenatal education?
The Real Birth Programme is for everyone! We have taught many midwives who have a specific interest in antenatal education; antenatal leads, practice development midwives, or those who plan on implementing the Programme within their Trusts, with the intention of providing formal parent education classes for women and their partners.
However, our Programme isn't just for them. As midwives we are key professionals in providing holistic support and promoting birth physiology and positive birth experiences for all women. We provide evidence-based information every day in our role, whether we work on triage, day assessment unit, delivery suite, within a home birth team, or out in community. Whether we impart this information in a formal group class setting or we're sitting down with someone on a one-to-one basis in clinic; we all provide antenatal education. Therefore, all midwives can benefit from the programme to enhance their skills.
One of our recent band 6 midwives provided the following feedback on her experience of taking the course, "I really enjoyed it all and found it very valuable. It wasn't at all what I expected and have found myself using bite size pieces of the course in general practice already".
Another reported they felt they had, "renewed enthusiasm, more knowledge, more confidence in presenting and sharing information with women and colleagues", since attending.
With morale amongst midwives across the country at an all-time low following the Covid pandemic, and amidst the final Ockenden Report, published earlier this year, which raised serious concerns about staff shortages and leaving the profession, I think we can all agree that a boost in morale and renewed enthusiasm is very much needed.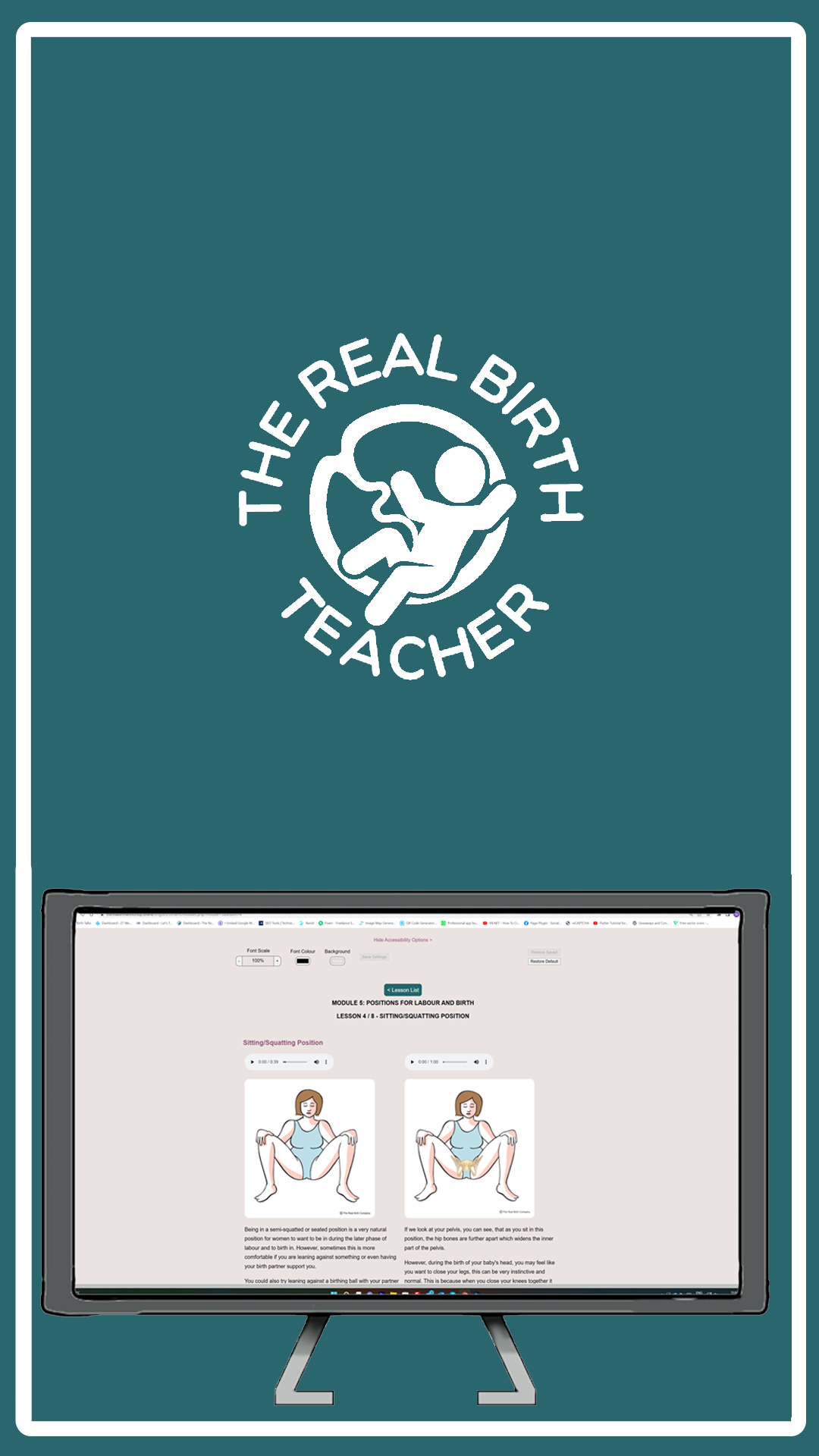 Summary of key benefits
For women and families
Expands knowledge base to make informed decisions which suit them
Provides increased personalisation of care and improved safety for women and their babies
Improves women's experience during their pregnancy journey
Reduces anxiety and fears surrounding childbirth
Reduces rates of postpartum depression
Improves physical and psychological outcomes after birth
Increases bonding between parents and their newborn
Convenient and easy to access
For birth professionals
Can be used as a birth preparation tool to support conversations in practice
Effective use of clinical time
Consolidate learning and build confidence
Gain 24 hours CPD
Gain Real Birth Champion status and become an advocate within the Trust
For NHS Trusts
Provide consistent, evidence based antenatal education for all women
Reduces incidence of elective and emergency caesarean sections
Ability to reach non-English speaking women addressing health inequalities
Promotes a positive birth experience
Reduces neonatal complications as a result of c-sections, including hospital admissions
Reduces the need for analgesia and medical intervention in labour
Reduces neonatal and maternal morbidity rates
Cost effective due to reductions in caesarean birth and associated extended admissions, bedspace, medical intervention and analgesia
Cost effective implementation costs