We are thrilled to announce the launch of our brand-new caesarean birth module, which will now be available as part of our current digital antenatal birth preparation programme for families.
The Real Birth Programme is a multi-lingual digital birth preparation tool which focuses on birth physiology. It's been co-designed by the public, midwives and clinicians, to help individuals gain a deeper understanding of the changes that take place during their birth. We believe that the key to feeling empowered and confident about birth, is understanding how your body works with your baby, and knowing your rights and choices, alongside techniques to support birth. It is designed to provide relevant, evidence based, holistic information which is factual, open and that facilitates choice.
We know that globally rates of caesarean birth are rising, with 1 in 4 women in the UK giving birth to their baby by caesarean. We know that for a number of women and their babies, giving birth by caesarean section will be the safest option for them.
There are a number of reasons why a caesarean birth may be recommended (either during pregnancy or during the labour process), and many reasons why a birthing person may request to have a caesarean birth over a vaginal birth.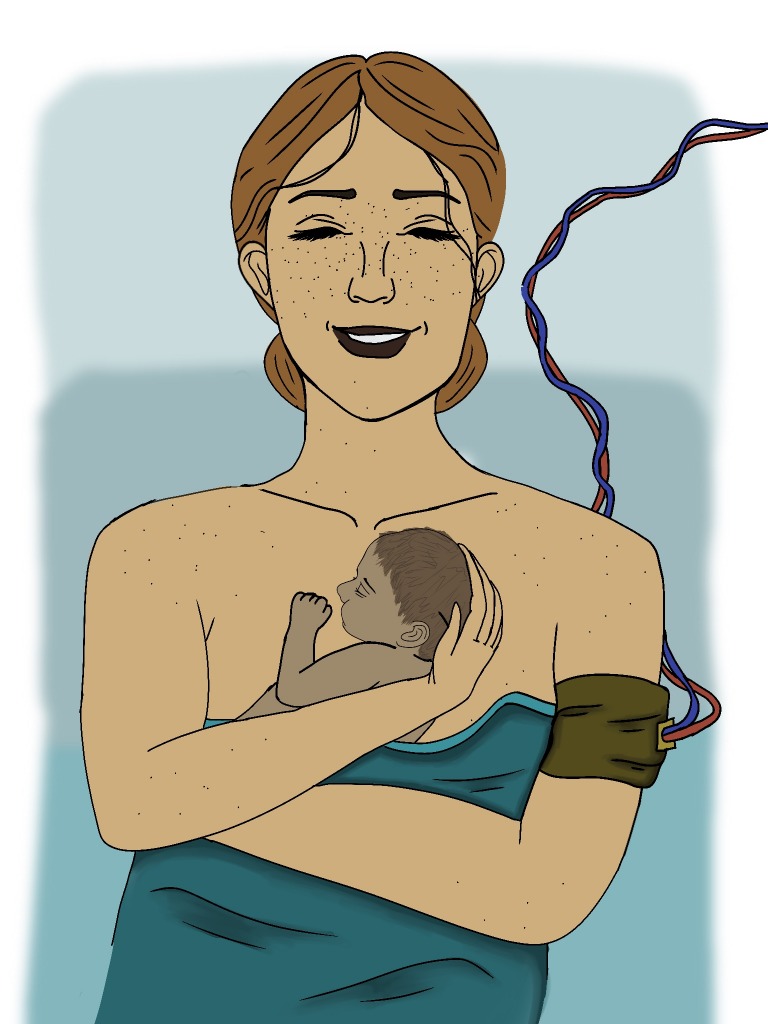 As a company we strongly believe that antenatal education and birth preparation should not just be limited to those expecting or preparing for a vaginal birth. The aim of our programme is to impart evidence-based information to prepare for birth using non-threatening language and culturally sensitive images to support a positive birth message. Providing information in this way reduces fear and normalises birth for all birthing people. We believe antenatal education should be available to everyone regardless of status, location, ethnic background or preferred method of birth.
As a company we believe strongly it is important to provide the same level of quality information to those individuals who may have an increased chance of having a caesarean birth, or who have made the choice to give birth by caesarean. It's also important to make this information accessible to everyone, as for anyone giving birth, regardless of planning, circumstances may change, and a caesarean birth may become the chosen or safest option for you and your baby.
For many months, our team have worked in conjunction with pregnant women, midwives, and other clinicians to create an informative an effective caesarean birth module for our programme. We aim to support and prepare birthing people and families to feel empowered as they approach their upcoming caesarean birth.
For many, the idea of a caesarean birth can be a daunting prospect. Therefore, we hope our new caesarean birth module can be used alongside birth planning conversations with their midwife or care team, to help answer common questions about caesarean birth and what to expect. The module covers topics such as why caesarean birth may be recommended, different types of caesareans, the procedure and what to expect, who may be present and the recovery period.
Our aim is to provide in depth information to help answer questions, with the goal of alleviating common fears and anxieties associated with a caesarean birth. That way individuals can enter the process understanding what a caesarean birth will mean for them, preparing them for what may lay ahead should they need or opt for a caesarean birth – putting them at the centre of their care and facilitating choice. We also hope it can be a valuable tool for healthcare professionals; midwives, doctors, and other members of the maternity team, that can be used alongside their appointments and pre-operative clinics, as we understand and recognise the staffing pressures they are under.