About Me
As a father of 7 boys my interest in father's mental health was born from their future needing to be better than our present.
Coming from lived experience of paternal mental health, I am the lead trainer for Father's Network Scotland and work with organisations, hospitals, charities, and veterans around the country delivering training to them on how to support new fathers with their Mental Health and the transition into parenthood.
I also campaign for better support for all parents' Mental Health along with screening and have set up multiple antenatal programmes for Fathers to help them be more involved and give the child the best possible outcome. My work is never about taking the focus off mum and baby but seeing the family as a unit.
I work with organisations as a parenting expert using the knowledge and experience I have built over the last 20 years as a parent to help new parents on their journey. I offer all sorts of hints and tips from sleeping, bonding and attachment, weaning, engagement, fathers' involvement in education to understanding ASD.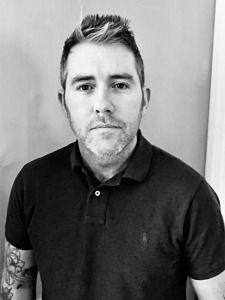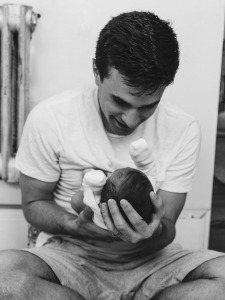 It takes a village
We hear it takes a village to raise a child, but everyone's village looks different, and it comes in all shapes and sizes. I believe as professionals we can support the family and be part of the village, and encourage whoever the care givers or supporters are of the baby to feel equipped and held enough to help the child navigate this wild ride we call life.
As a father of 7 sons, I am fully aware that it is not a given nor expectation they will all be fathers, I use this Warren Farrell quote "Your mission – guiding your son to discover his mission".
I truly believe that we underestimate the importance that fathers, and father figures play in the development of children and the significant role male role models play on children and young people. There are a whole host of benefits and essential life skills that come from a child having an involved and encouraging father.
A recent report in collaboration with my close friend and mental health campaigner Mark Williams has highlighted what we already know, but we were trying to ascertain what Fathers and Birth Partners experiences were in the perinatal period and why a family inclusive approach is paramount. The findings were troubling in areas but also positive in others, the purpose of this survey was not just to capture the data but to find a way to help services be more inclusive and build a supportive system around the baby and appreciate that what a baby needs fundamentally is supported and empowered parents or care givers that can be best equipped to produce supported and empowered children and therefore future parents.
Both I and Mark Williams, a keynote speaker, author, and international campaigner, conducted a recent qualitative study and surveyed 261 participants on the impact on fathers & birth partner mental health and emotional wellbeing during the perinatal period.
Key findings from our report:
82% felt stressed, anxious, or depressed during the perinatal period
3% increased alcohol intake, feeling less motivated
8% were not asked about their mental wellbeing
67% said they were struggling with their mental health after becoming a parent
51% felt uninvolved during appointments
95% would like to see more support for fathers
According to the survey, fathers & partners would have like more parental resources in the following categories:
Professional support: 21.3%* (healthcare specialist engagement, enhanced / regular mental health screening measures)
Online support: 17.7%*
Education: 18.9%* (child-related & parental role)
Information: 22.4%* (on child-related and parenting-related topics)
Support groups: 19.1%*
Baby: 0.6%*
New fathers go through huge changes mainly unsupported and they are often unaware of the reasons behind this, the negative feelings can come from the circumstantial, situational and hormonal changes a father goes through. For example, a new father's testosterone drops by up to a third when they become a father, and this can last for up to 3 months. Fathers heavily involved in childcare in that period can have a greater reduction than that of their counterparts.This reduction is to make them more tolerant and accommodating to the baby crying, sleepless nights, but some also believe it's because they may be having less sex and it is to prevent a wandering eye while mum/birthing person recovers; less testosterone means less impulses and urges.
I feel sex is a key conversation for two reasons and one we find embarrassing as professionals, but men need to feel loved and needed and intimacy is big part of that. Many men need that connection and affection particularly when things are changing it is reassurance that it's ok and the change can be quite disconcerting.
A new dad who is traumatised from childbirth can refrain from having sex because of the trauma and what he has seen, and sometimes as a preventative measure to ensure it doesn't happen again! But also, if experiencing depression or anxiety, maybe even on antidepressants, things might not be working as before so that added with less testosterone causes them to be more emotional and vulnerable. This can be wreaking havoc on his masculinity and that will make it hard to express to his partner why the low mood and lack of sex. Now if you have a women or birthing person who has just given birth and feeling vulnerable about their body and has a partner not wanting to have sex all of sudden you could have a situation where they think it's because their body has changed and he no longer finds them attractive causing a much bigger problem and can be the start of a relationship break down!
It is important to remember that anyone can be affected by trauma as this is dependent on how the individual experiences certain situations. For example, PTSD is an anxiety disorder from either experiencing or witnessing a life-threatening event, and thinking your wife or partner as well as your child might die is as traumatic an event as many men will face.
Always try to remember that what one person may find traumatic another might not, trauma is determined by those who feel it, not what others feel it should look like.
Poor mental health, lack of outlets, lack of places to talk and share how people feel, and how life can get on top of them can often lead to suicidal ideation or suicide. Becoming a parent is the greatest thing I feel we ever do, but equally it is the hardest, and I believe its ok to be both. It is comparisons that strip us of joy sometimes, and the fact we do not normalise enough that life is hard and as humans we are not perfect; we are designed to be flawed. I often describe parenting as being perfectly imperfect and we are learning each day. New parents need to know its ok to ask for help, as well as finding ways to help Fathers seek support and for them to have permission to be vulnerable, as this could make the difference to children having their father around or not.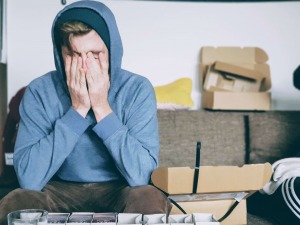 Suicide is the number one killer in men under 50. New fathers are at high risk in the perinatal period, meaning we cannot ignore the data any longer. Preventing suicide is sometimes an impossible task but reducing suicide is something we must aim for, especially parental suicides as the impact can be and often is trans-generational. Children who lose a parent to suicide are 3 times more likely to die by suicide. To prevent this, we need to screen all parents for Mental Health and this report highlights how and why this is currently not being done enough. Parents need support for their Mental Health which creates a far better outcome for the whole family. This needs to happen, and it needs to happen NOW!
Fathers have huge impact on children's development and, unfortunately, depressed dads are much less likely to play, sing and dance with baby than their non-depressed counterparts. Recent studies from Cambridge University have shown that children who have fathers who engage in rough-and-tumble play have enhanced cognitive function and emotional development, but this type of play also teaches boundaries, self-control and controlled aggression, so it is important to babies that dads are supported for their mental health.
Signs and symptoms to look out for:
Tiredness
Lack of appetite
Trouble sleeping, or sleeping and waking at unusual times
Weight loss or gain
Low mood
Feelings of guilt
Irritable
Distancing themselves from family or friends
Unable to enjoy things you used to find fun or pleasurable
Unable to concentrate or remember things
Trouble making decisions or doing everyday tasks
Felling of being overwhelmed, out of control or like you can't cope
Thoughts about self-harm
Loss of interest in sex
Using drugs or alcohol as a way of handling the depression
Risk Factors
First time fathers/partners
Mental Health Disorders
History of Anxiety
History of Trauma (ACEs)
ADHD/Autism
Poor Relationships Between Parents
Children with disabilities / need end of life care
Traumatic Birth
Young fathers/partners
Fathers/partners with socio–economic challenges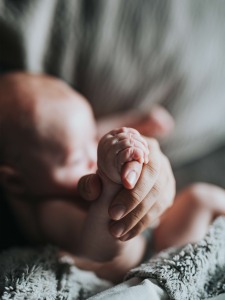 It is also important for fathers and birth partners to be aware of signs and symptoms of mental health illness during the perinatal period so they can support their partner and encourage them to seek help if needed. Fathers are 50% more likely to experience depression if their partner is also affected. It is important that all parents are screened for their mental health during the perinatal period so that they can be aware of what to look out for but also to have support in place to help them on the road to recovery. All parents should have a holistic approach to the care they receive to ensure that both parents are supported with any mental health worries they have; "Support dad to support mum so they can support each other" is something I always say. This applies even if it's Mum & Mum, Dad & Dad, or whatever the couple is; teach them to look out for each other. Studies have shown that it has a better outcome for the child/children's development if parents' mental health is supported.
Sign posting
If you are worried about your own or your partner's mental health, please make sure you reach out for support. I understand just how difficult this can be, but making the first step on the road to recovery is hard but rewarding, talk to your HV, GP, Midwife, health care professionals, friends, family.